Social media has relatively humble origins, beginning as a novel way for people to connect online. It has become an indispensable part of how websites and businesses attract visitors; most sites consider social media their second highest source of traffic.
The past few years have seen a real social media revolution. Information sharing and content promotion are more dynamic and more connected.
Previously, websites garnered subscribers to their content via an RSS feed, which would aggregate blog content, headlines, and other "news." Today, most people prefer to manage and monitor their subscriptions through social media, with new content notifications arriving through Twitter or Facebook page.
In order to increase your traffic through social media channels, it is necessary to integrate social sharing buttons on your website. There are plenty of options to choose from – so this post will explore the top 10 widgets for displaying your social media sharing buttons with maximum efficacy.
Why Does My Website Need Social Sharing Buttons?
Your website content is all ready to go – now, you need visitors! To get your beautifully-written content onto the screens of your prospective audience – and future loyal followers – you can utilize social sharing icons.
Social media gives a voice and platform to anyone willing to engage, allowing users to connect with others who share common interests. Social media creates virtual communities centered around everything from business niches and technical skills, to hobbies and aspirations.
Nearly 2.3 billion people use online social networks. If you want to access that massive audience power for your website traffic, it is critical to integrate social media buttons into your site content. Doing so allows your readers to instantly share your site's content on their favorite social networking site.
Social media websites – and their users – can help drive significant referral traffic to your web page. So, creating content which visitors want to share and link to will ultimately improve your ranking in search results. And boosting your social media presence can positively impact your website's SEO if the two are properly linked through social sharing buttons.
Who Are The Best Social Media Share Buttons And Widgets For Your Website?
The below is a list of highly reputable social media share buttons and widgets identified by AccuWebHosting.com thru ongoing exhaustive analysis. Please note, variable listing fees may effect the position on the list. This compensation, however, unequivocally does not influence our review process.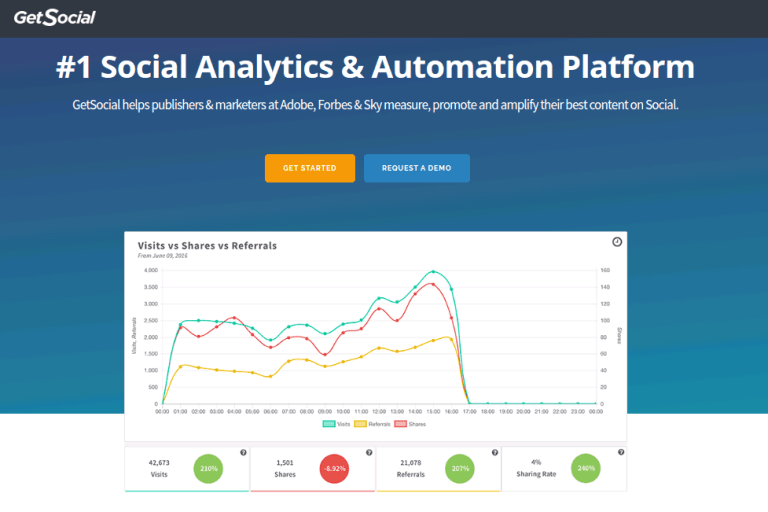 GetSocial is a premium content analytics platform. Once installed on your website, it provides access to a group of tools including share buttons, share bars, pop-ups, and follow buttons. GetSocial is designed to measure, automate, and amplify your content's traffic through social media.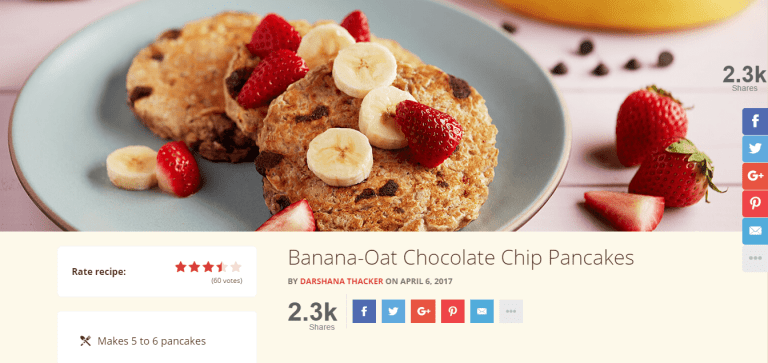 The most powerful features of the GetSocial platform are real-time social analytics and dark social tracking. Because they provide the ability to track and quantify interactions which fly under the radar of regular software like Google Analytics, companies and websites that invest in social media and content marketing tend to love GetSocial.
Recent statistics indicate that 80% of social sharing happens on private channels. Referred to as "dark social," this private sharing of links is the online equivalent of word-of-mouth.
GetSocial expertly tackles dark social analytics. And unlike most free plugins, which collect visitor data and sell it to would-be advertisers, GetSocial keeps that data private, meaning that your website loading speed won't take a hit, and you own 100% of the data collected.
The capabilities of GetSocial have been tapped by such giants as Forbes, Adobe, Sky, and WWF. But its social-tracking power isn't just for the big guns; GetSocial is equally valuable for smaller blogs and eCommerce stores hoping to understand which of their articles, products, and other content is popular among customers and readers.
Features
Install Share and Follow buttons on your web page for all the essential social networks
Optional Mobile (floating) Share and Follow Bars
Gain more followers with the Subscriber Bar and Subscriber Pop-Ups
MailChimp Integration for more effective targeted marketing efforts
Google Analytics Integration for essential web page analysis
Plugin installation (no code necessary) for WordPress and Shopify
Advanced Customization Options let you tweak the approach specifically for your site
Real-time Analytics to keep tabs on your traffic
Dark Social Tracking reveals behind-the-scenes shares
Viral Alerts let you know what visitors find of most interest
Facebook Automation allows you to take full advantage of your social media impact
Social URL Building and Analysis
Live Chat and Email Support are provided for fast answers to your questions
Implementation and Strategy Assistance help you achieve long-term goals
Price
Starter Plan (Includes all tools and analytics): $39 per month or $390 per year
Grow Plan (Starter Plan, plus Automation widget and URL builder): $69 per month or $690 per year
WordPress Tools Plan (WordPress specific): $99 per year
Shopify Tools plan (Shopify specific): $9/month
custom plans available for multiple websites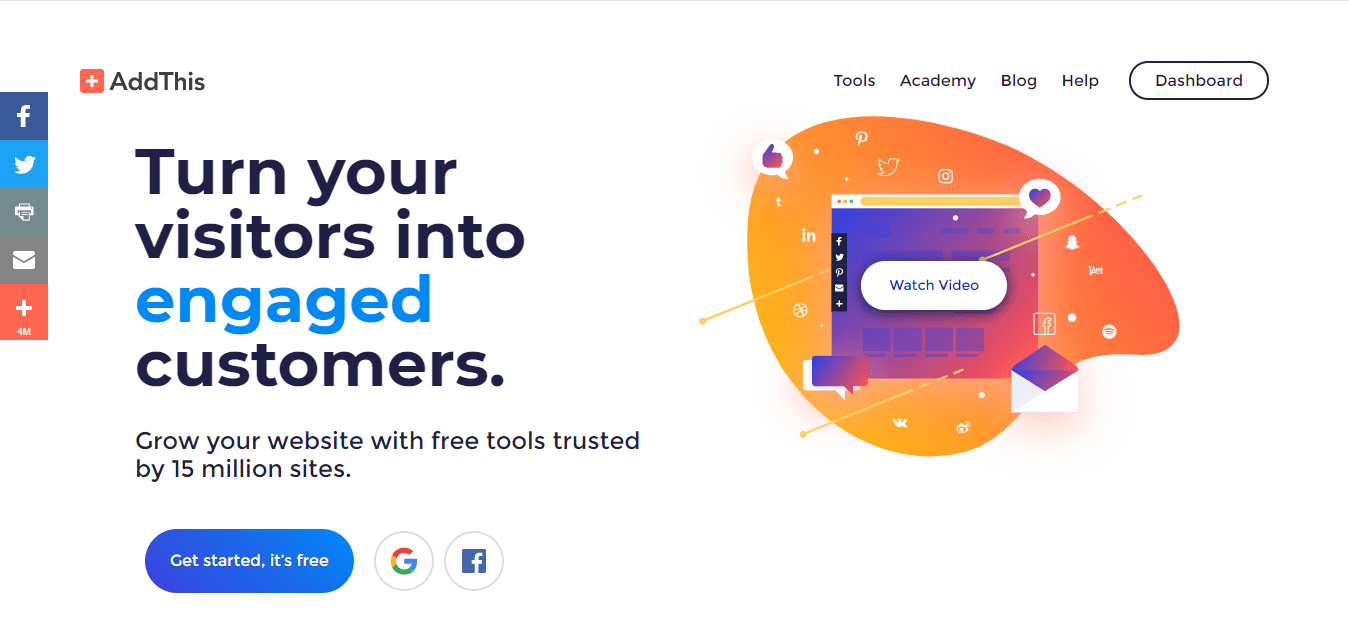 Add This is a social sharing platform with a vast user base – according to Crunchbase.com, over 15 million domains utilize Add This.
The platform itself harnesses maximum functionality within a simple, standalone widget. Users can configure their desired social sharing icons to appear anywhere on a web page. AddThis recently added a new feature to the platform in the form of Social Follow buttons, which can be displayed in any location.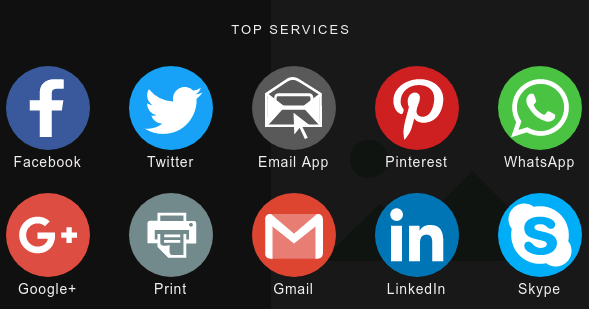 Users set their own specifications, which will then tailor specific content to each reader. AddThis can target pop-ups to visitors based on which pages they view, and give recommendations to visitors on other content, within related niches, which may interest them.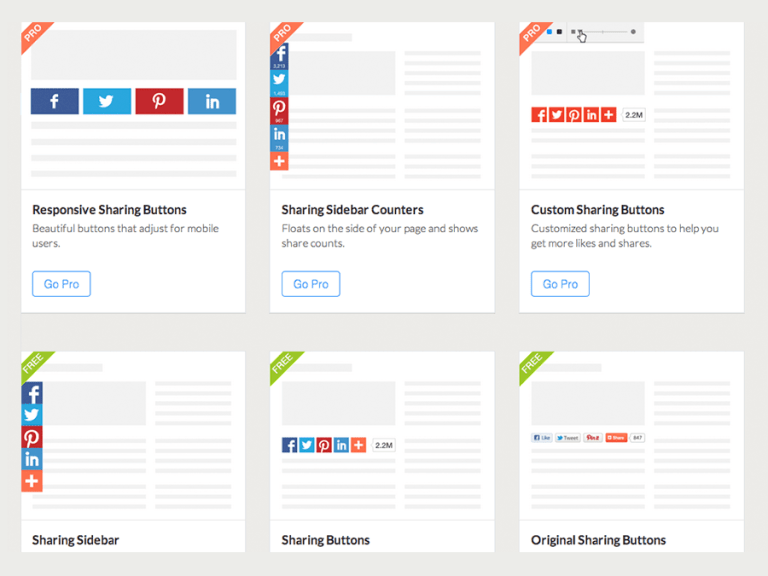 Features
Available as a plugin for WordPress, Magento, Shopify, Wix, Tumblr, Blogger, and Joomla
It integrates fully with your social media profiles
Access custom fields with API
Analytics and Reporting for every social media channel
Choose from a great selection of Content WidgetsNavigation Management
Social URL Building and Analysis
Connects directly to 200+ Social Networks
Set unique parameters for Targeted Pop-Ups
Automatic Content Recommendations uggests related posts your readers might find interesting, increasing how many pages people visit and the length of time they spend on your site
Link Promotional Tools helps you promote the right page at the right time
List Building Tools designed to grow your list of email subscribers by tapping into your online audience
User Questions
Can i add share buttons on my contest thank you page that share my contest entry page instead of the page they are displayed on?
Price
The basic AddThis service is free. Upgrade to a paid plan with additional features starting at just $10 per month.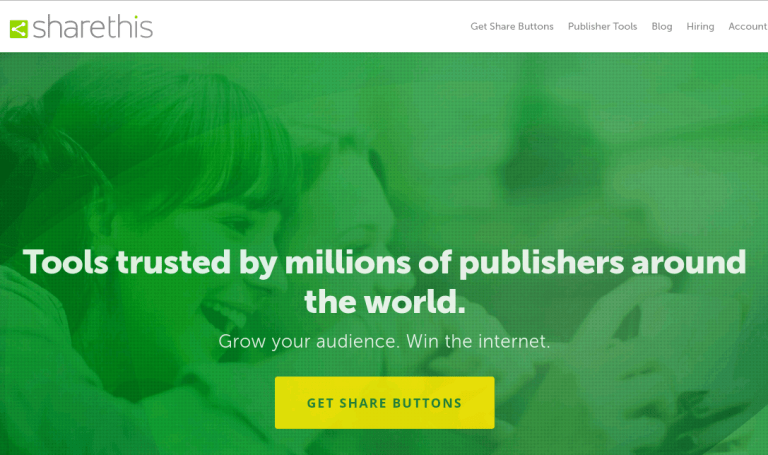 ShareThis has established a prominent reputation as one of the better-known social sharing plugins available. The plugin provides visually attractive social sharing buttons in the form of bars. It integrates social analytics for better insights into the habits and tendencies of your audience.
ShareThis supports over 120 social media networks, giving your site visitors more ways than ever to share your content. Versions are available specific to both WordPress and custom PHP sites.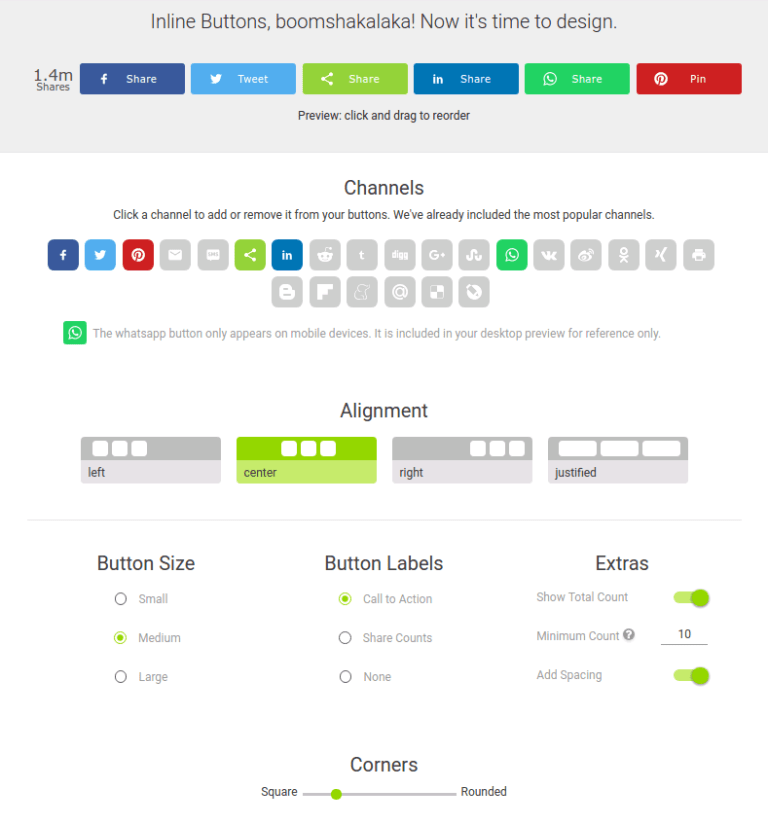 Users have the options to place buttons inline on specific locations within a page's format, or adhere them to the left or right side of the desktop screen, or the bottom on a mobile device, remaining stationary and visible regardless of scrolling. ShareThis can also be visible as a floating bar or a fixed bar, either of which can appear at the top of each page.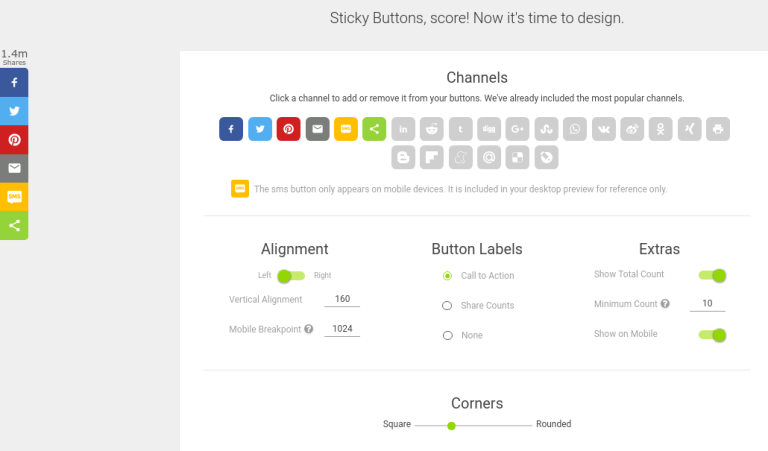 Features
Available for custom PHP websites and WordPress sites
Can be integrated with social media profiles for seamless sharing
Gives the user API access for custom use
Provides user with analytics and reports for each social media channel
Choose from excellent options for content widgets and navigation management
Price
The ShareThis plugin is free.

Monarch is truly feature-rich, making it an effective social sharing plugin. Developed by ElegantThemes, it is ideal for WordPress websites, giving users access to over 85 WordPress themes.
The Monarch plugin is optimized to integrate with over 20 social networks. It allows you to display your desired social sharing buttons in five different locations, customizing for your page's template.
Features
Place social sharing buttons above or below your content and customize to fit your website template
Display button on images and videos with hover effect upon mouseover
Flying buttons create a dynamic UX and grab reader attention
Sharing pop-ups, triggered by timed delays, encourage sharing across social networks
Select the sidebar orientation preference, from vertical and browsers-edge options
Customize buttons' shape, color, and hover effects
Let readers know how popular your content is by displaying social network name and share tallies
Price
At $89 for an annual plan, Monarch offers quite the bang for your buck. Their affordability comes from their penny-saving approach to support, meaning it's best for self-sufficient developers.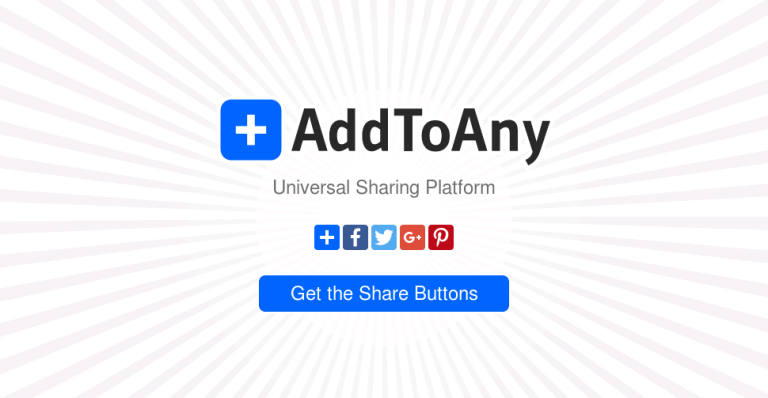 AddToAny lives up to their name, purporting to be the universal platform for sharing content on social networks.
Choose from over 100 social sharing buttons for your web page, and customize their display and integration for the best function and impact.
AddToAny's responsive sharing buttons support mobile browsing. No sign-up or registration is required to use the services.

Features
Sharing icons in vectored form, in any size, suitable for mobile, tablet, touchscreen, Retina, and high-PPI display devices
Traditional sharing icons available in standard size (16px)
World-class CDNs optimize platform performance with fast and efficient loading
Google Analytics integration for a solid data-assessment foundation
Cross-browser and backward compatibility increase your reach
publishers and developers can exercise complete control over the AddToAny platform
The Lightweight code optimized for optimized loading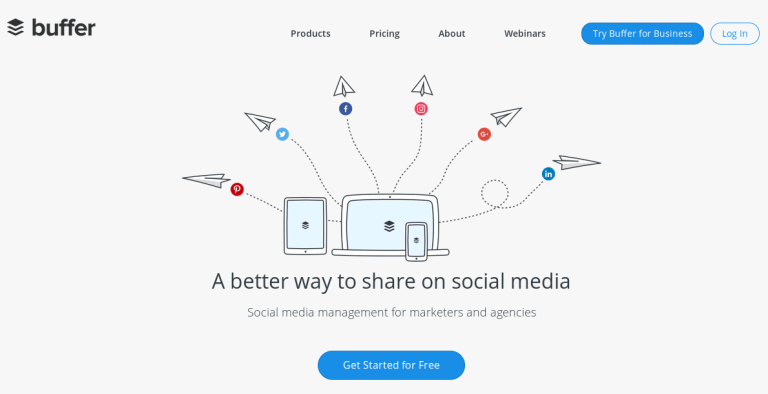 Buffer aims to simplify social sharing. Over 4 million users manage their online marketing efforts through the Buffer widget.
Its approach is simplicity through automation. Users can automate posts on a predetermined schedule, thereby driving traffic and increasing fan engagement in less time and with less effort.

Features
Modern, visually striking social sharing buttons
Hands-free marketing with scheduled post
Mobile compatible programming and responsive buttons
Pablo image creator lets user design and generate their own beautiful, shareable images
Video and GIF uploader ensures you can captilize on the best format for every social media share
Link shortening and tracking simplifies the sharing process
Use Social analytics for a comprehensive approach – discover what is successful and what needs improvement
RSS Feed and calendar encourage long-term readers
Price
Buffer has three tiers of service. Their free plan is best for individual users looking to expand their social media presence. For $10 per month, you can manage ten different social profiles and pre-schedule 100 posts per profile. The Buffer business plan clocks in at $99+ monthly. For serious marketers only, this allows you to manage over 25 profiles, each with 2,000 scheduled posts, and distribute access to more than five additional team members.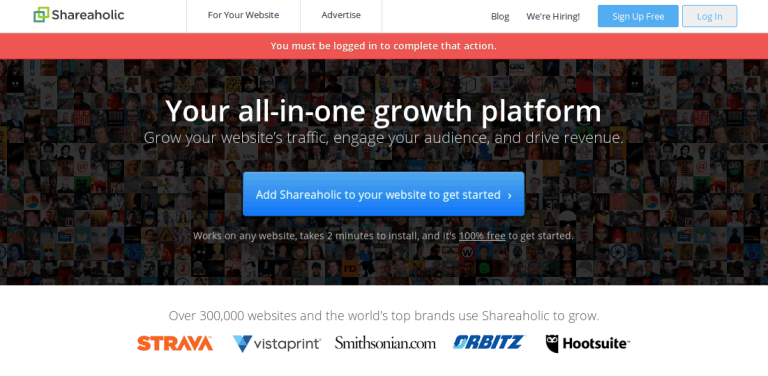 Shareaholic is making their mark as an effective online marketing tool. Webmasters, developers, and designers around the globe utilize Shareaholic to boost user engagement and increase website traffic.
The platform provides access to more than one hundred buttons for display on your site. The addition of shareable images is an attractive feature for any social profile; add smart sharing buttons to any image and increase your shares and views.

Features
Great-looking Social Sharing Buttons with over 100 options
Customize buttons for your website's style and social network profiles
Shareable images capture interest in visual-focused platforms like Instagram and Pinterest
Shareaholic is compatible with all mobile devices
Increase your visual impact with Anchor overlay ads and Outstream video ads
Grow your revenue stream with in-Image ads and banners ads
Keep tabs on your online presence and increase followers with Social Analytics and RSS Feeds
Price
Shareaholic offers a free trial. Premium access will cost you $95 each month.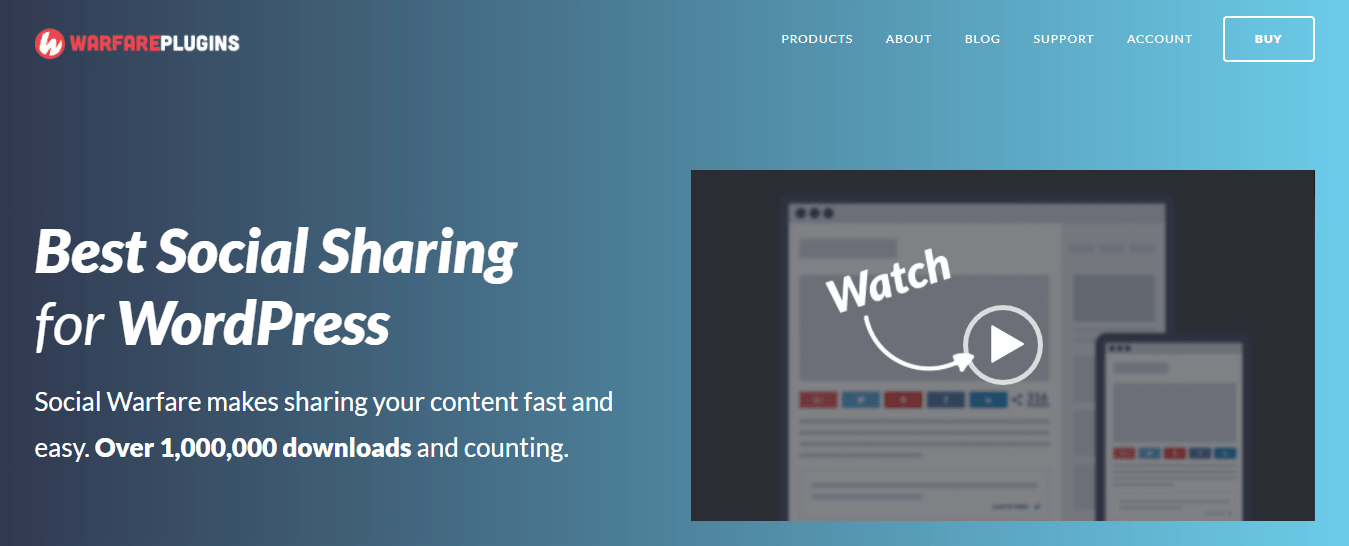 Feel like you're doing battle to keep and increase your website traffic? Social Warfare can take you from grunt to samurai. A robust, feature-rich plugin, it allows users to fully customize options, giving you complete control over what it does and how it does it. Both the code and the visuals can be adjusted to match your website flow and branding.
Social Warfare offers more than 5,000 potential styling combinations. It's customization features allow you to create responsive, mobile-friendly buttons, and shortcuts enable you to drop social sharing buttons right into the code of your site.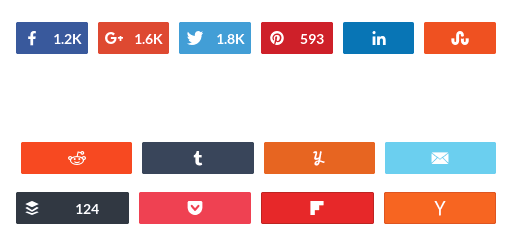 Features
Nearly endless theme options for social network sharing buttons>
Customized buttons based on your website theme
Mobile friendly, responsive buttons
Add Pinterest specific images and descriptions to your content
Enhance shareability with custom tweets and shareable quotes
Display share counts to highlight content popularity
Display the popular posts widget to organize by number of shares
Tracking code helps you track social shares
Price
Social Warfare is relatively affordable for the lower tier of paid social button widgets. Use the software for $29 per year; if you are unsatisfied, take advantage of their 45-day money back guarantee.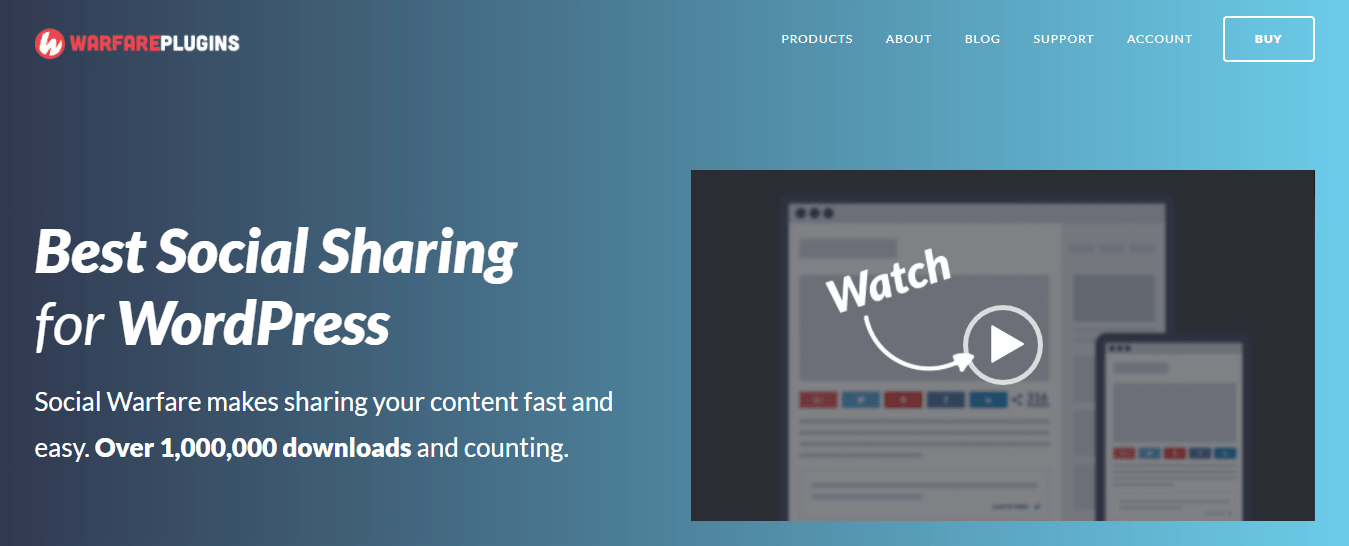 The SumoMe platform arms you with a suite of marketing tools designed to increase your website traffic and track your networking successes. SumoMe gives users a wide range of mobile-friendly social sharing buttons to choose from, integrating access points for more than 65 different social networks.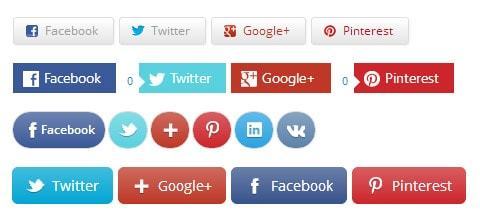 Features
User-friendly drag & drop feature makes it easier for non-web-developers to design their ideal layout
Social network sharing buttons come in a variety of customizable, eye-catching themes
Buttons are responsive and mobile friendly
Display share counts and encourage readers to get in on the action with your trending posts
View the most popular content, grouped by share counts, with a simple widget
Tracking code allows you to monitor social shares
Unique highlighter feature lets users select a portion of text or particular image from a website, and share it on their social media networks
Price
The basic SumoMe plan is free. Upgrade to a premium, paid plan, with all additional features, starting at $29 per month.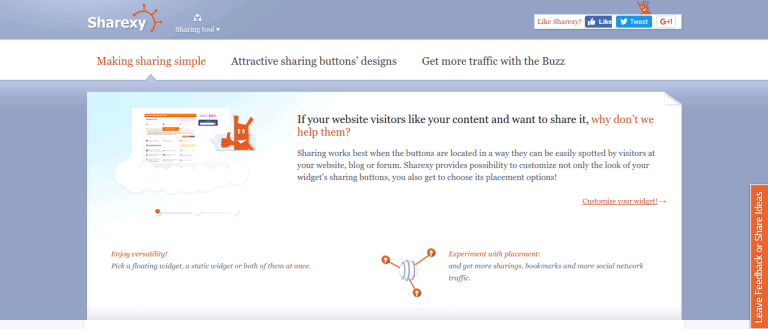 Sharexy is a free widget designed to integrate social sharing buttons on your website. While it lacks some of the advanced features of its more expensive relatives, Sharexy provides all the basics for social sharing.
The platform allows users to choose from different types of buttons – floating, static, or both at once. Select any of their pre-designed options from the gallery.
For a free service, Sharexy boasts an impressive customization feature. Through the Sharexy widget constructor, you can design your own buttons. The plugin also offers a Buzz feature, adding visual interest and movement to social buttons and encouraging your website visitors to share your content.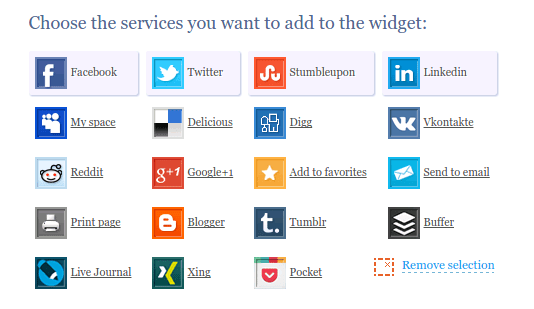 Features
Available for WordPress developers as a WordPress-specific plugin
Create your own unique widget with the Sharexy Widget Constructor tool
Buttons are fully responsive and compatible with mobile devices
Track your social shares with the tracking code
Widgets can be static, floating, or both
Price
Sharexy is a free service for those looking to expand their online social presence.
Everyone seems to have a different opinion on what works and what is a waste of time when it comes to social media sharing. This list is designed as a starting point, for you to develop your own best practices and preferred tools. We encourage you to experiment with a few of the tools on this top ten roundup.
Review the demos, if available. Experiment with the plugins' styling features and customization. Measure loading times after adding different social sharing buttons. If a button dramatically slows down a page's loading speed, avoid using it. Pick a visually prominent position for the buttons on your website, but make sure the size is appropriate – and attractive, rather than unpleasantly distracting.
Ultimately, your stellar, well-curated content is more likely to go viral when you link it with social media sharing tools.
We hope this overview of the top social sharing buttons helps you find the right tool for your marketing efforts. Like what you've read? 
Are you already using one or more of the plugins we listed above? We would love to hear about your own experiences in the comment section below.