We can easily manage our Command Prompt from properties section. Now I am sharing some
step how to change our CMD prompt.
1/ Run cmd.exe from start menu. (Click on the start icon > write CMD in search box then press Enter)
2/ Right click above on the Command Prompt window than click properties from drop down menu.
3/ After clicking, we will see a new window of properties.
4/ Click on the Options tab from properties window and click on the check box of Quick Edit Mode from Edit Options Section.
After checking this box, we will be able to copy data from CMD form.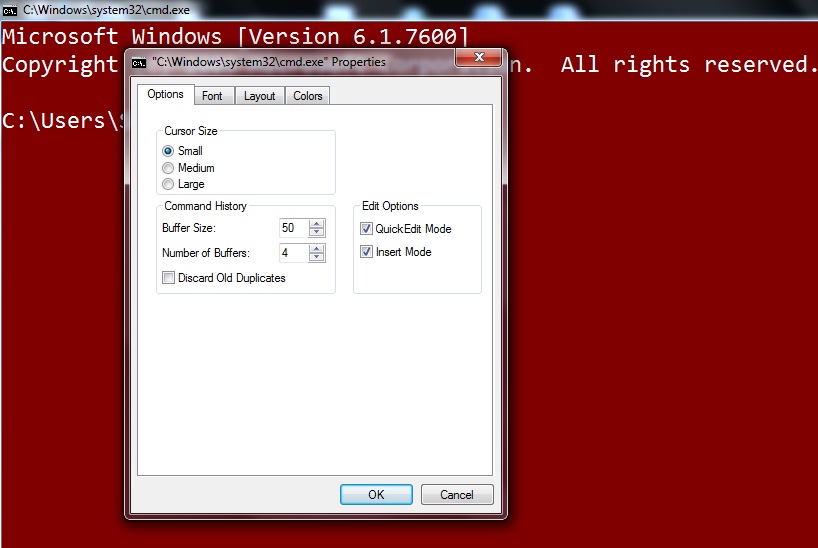 5/ We can easily control cursor size in CMD form by selecting radio button of small, medium and large from Cursor Size section. If we select Large option by clicking radio button then we will see cursor like a little box in CMD form.
6/ Click on the Font tab > Select desire name of font from Font box > Select font size from size section > If we want bold of font then click on radio button of Bold fonts.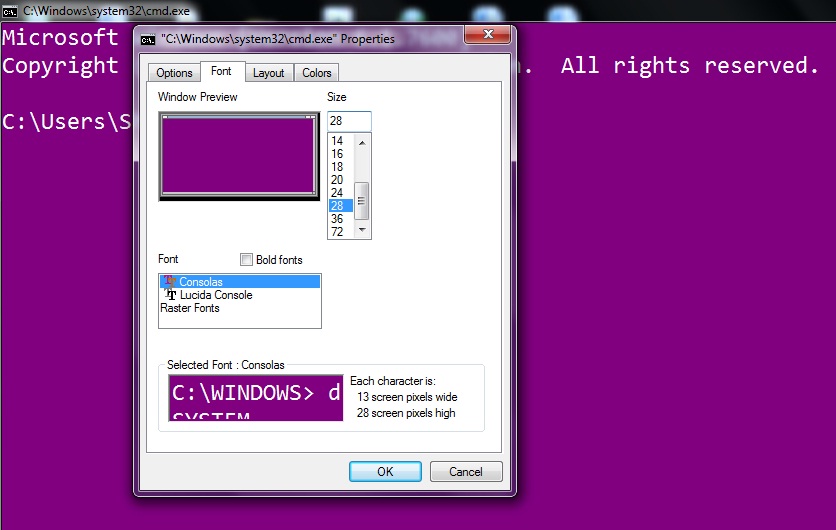 7/ We can change screen buffer size, window size and window position by using Layout tab. Click on the Layout tab > set screen buffer size that we want (we can set 9999 for height of screen buffer size that is highest buffer size of screen) > Set window size that we want > We can also change window position from window position section.
8/ We can change our CMD background and text color by using colors tab. Select desire radio button what we want to change > select desire color from color box then click OK button.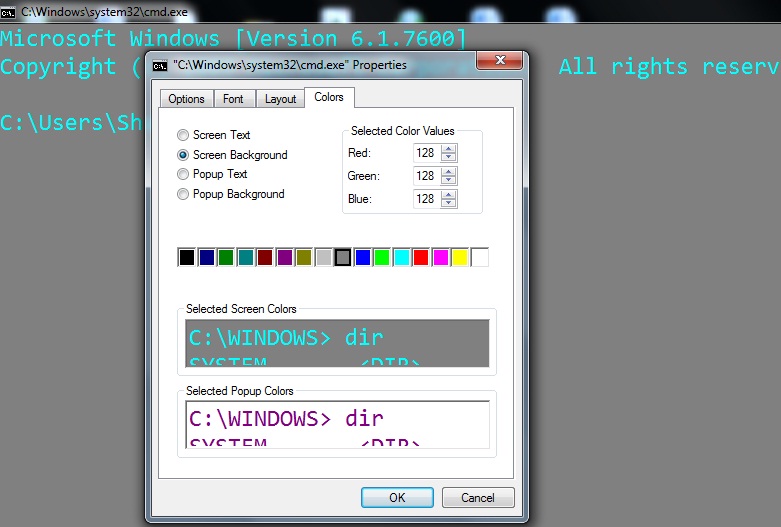 The Command prompt is essential part of windows. We can easily customize our CMD prompt by using above step. If you want more information or have any question about this tropic, please leave a comment.