This tutorial is for those whose windows CD or DVD ROM is damaged due to any reason. In this situation we have only one way to install windows. By creating a flash drive bootable we can install our PC. The process of creating a Bootable windows 10 USB flash drive is very easy, however you will have to download a copy of windows 10 ISO file.
Microsoft provides windows 10 ISO file for free download for all. You can download Microsoft windows 10 from here than follow the steps provided below for creating a bootable flash drive.
Step:1
Download PowerISO from here and install it. You can use unregistered / trial version to bootable your flash drive. Install the software and restart your PC. After restarting you will able start your work.
Step:2
Open the PowerISO program and run it.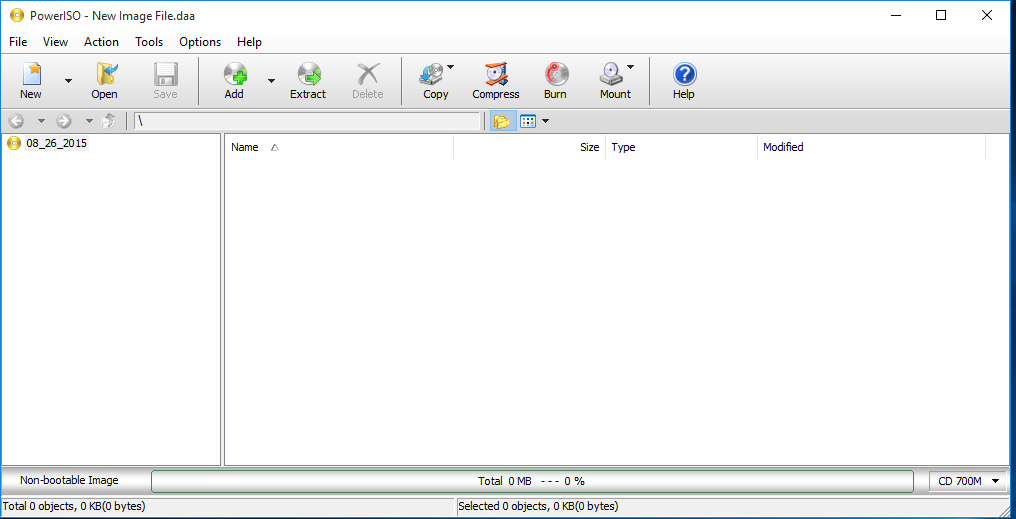 Step:3
Go to Tools > Create Bootable USB Drive…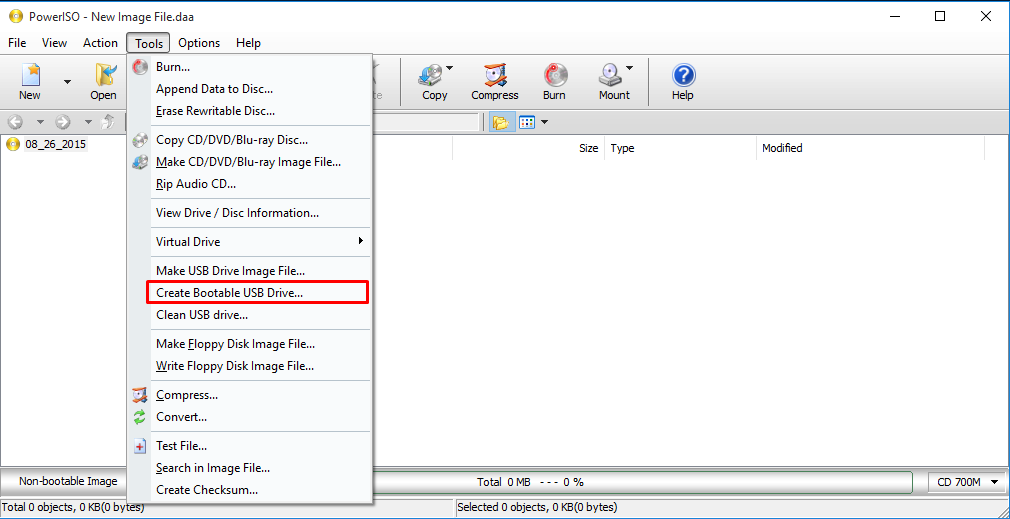 Step:4
Select the ISO image file destination file, form setting > write method choose USB-HDD and Click start. PowerISO will start conversion. It could take 10-15 minutes to complete. After complete a successful notification will be appeared.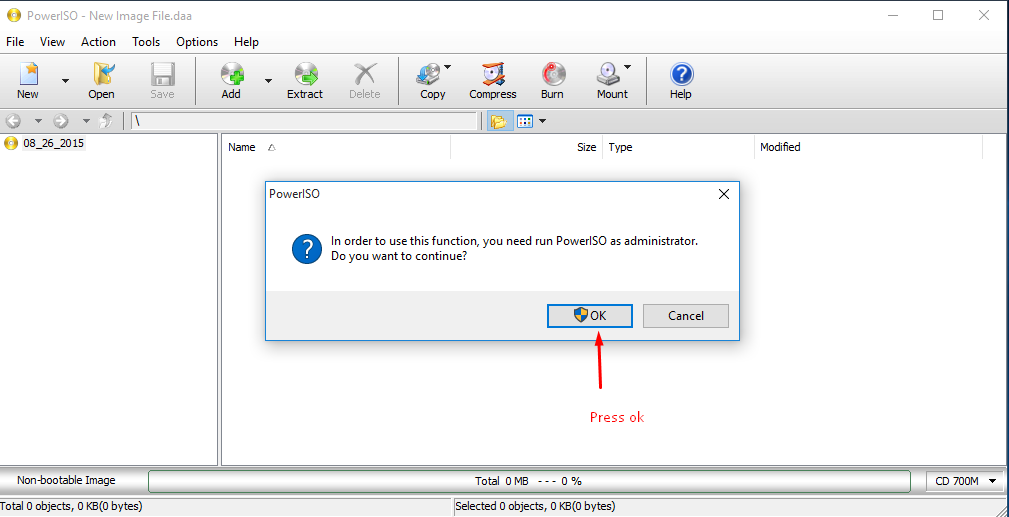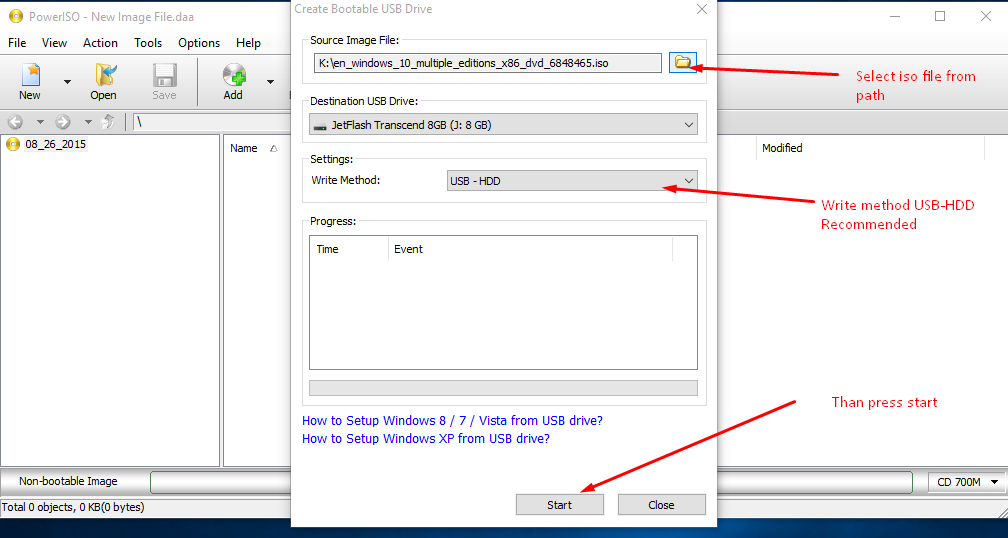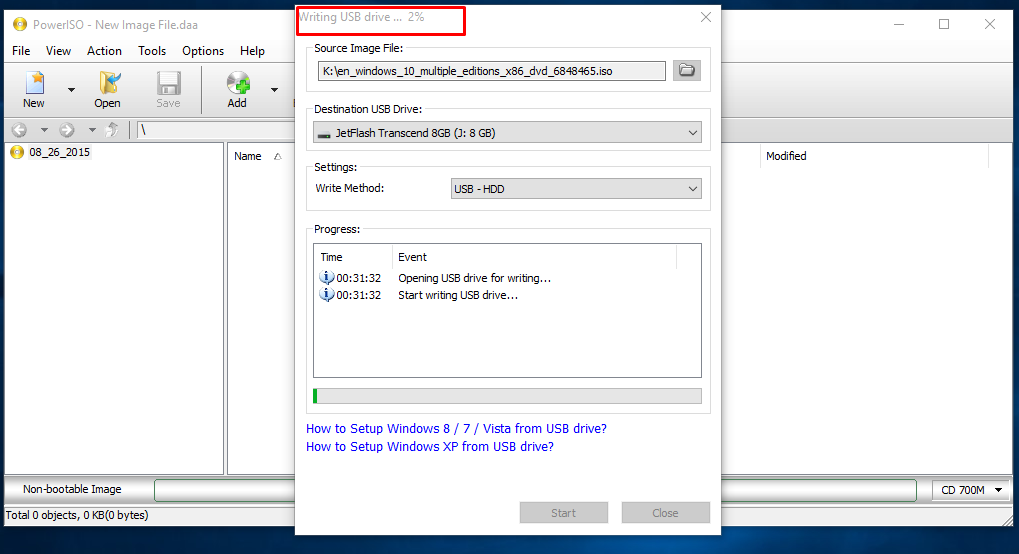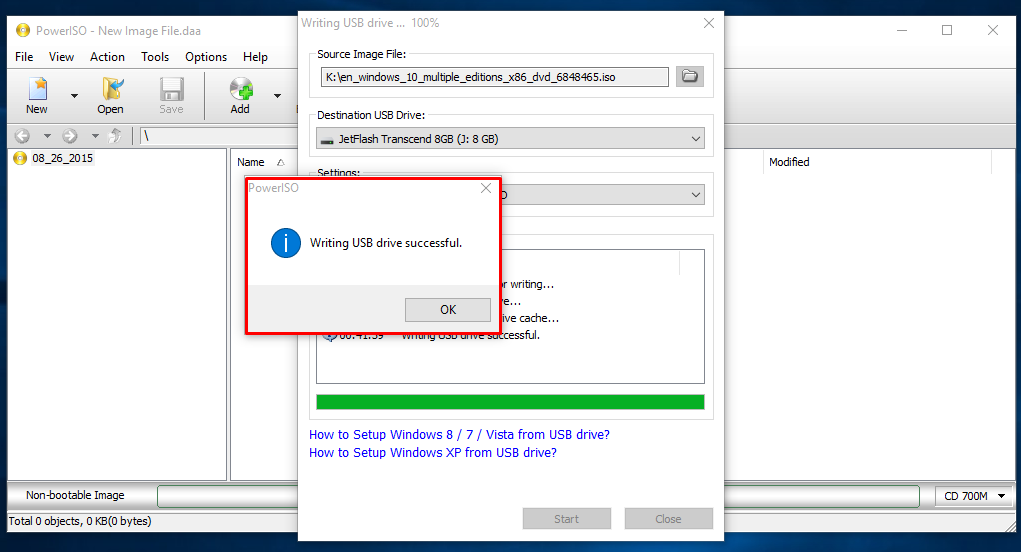 That's it. Now restart your pc and go to BIOS boot option to select your boot device.
Note: You have to allow booting from USB devices in your BIOS settings in order to proceed further with the windows 10 installation .